Just received the volume II !
This is a great gift for christmas guys !
n___n
200 illustrations, 144 pages black & white, hardcover 24 x 22cm (and some extra little square stickers inside)
you can find it here > From Here To Fame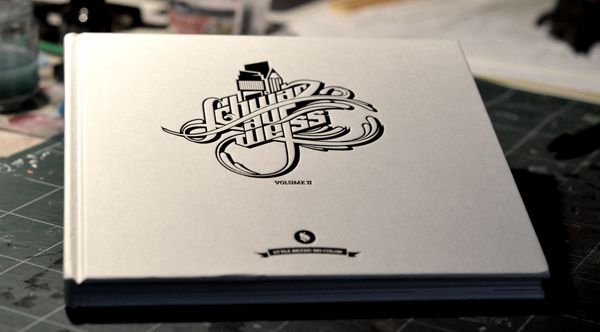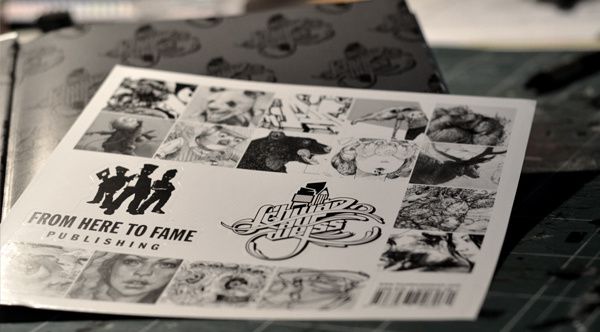 awesome list of featured artists :
3Steps, AaronKraten, AlexisMarcou, Amadeus, AndreasPistner, ArmyofSnipers, Aro, Arsek,Erase,Mr.Ao,ZKA, Barkintheyard, Base23, Bayo, Bezt, Bobsmade, Burnz, CarolinMorin, Cone, Dalucco, DanielaUhlig, Dater, DerekStenning, Desan21, Dust, Duster132, Enorm, EricHankock, Fasr&Jasper, FrauAnnika, FrauIsa, HarriD, Hombre, Hurd, Imaone, Ink-a-Zoid, JamesJiratPatradoon, JensJansen&Sir21, JohnPaulThurlow, Keld, Keos, Kornel, KrzysztofDomaradzki, LarsHenkel, LukasBischoff, LukePainter, Maria&Caktus, MateuszKolek, MichaelGiefer, MichaelMadmen, Miedo, Monsta, Mostas, MrGauky, NicholasDiGenova, Nook, Note, Nychos, opm/cld9, Pal, Panik&Pixeljuice, PavelRipley, Peachbeach, PeterAurisch, Pixelfarm, Pixelpancho, Racecar13, Rips&Amadeus, RobertProch, RubenIreland, RussMills, Sainer, Satone, Schwarzmaler, Sdkaroe, Sego, Semor, ShameABC, SimonPrades, Sit, Skor, Smithe, Somad, SozyoneGonzalez, StephaneTarteline, Tabu, Tasso, TeamDauerfeuer, TimMcDonagh, Tome&SPK, Wark, WonABC, Zizz&Dosek, Zmogk.